Since it is Friday (and the start of Recess for those working on the Hill!!) I thought I'd focus on one of my favorite accessories, but one that I think is occasionally overlooked: the ring. But not today! All of these are statement pieces, and a couple are more expensive than I'd normally post on here, but hey, it's Friday and it's the start of recess with some gorgeous jewelry. What more could a girl ask for??
House of Harlow 1960 Sunburst Abalone
I love a piece of statement jewelry to spruce up an outfit. Nothing pulls together an outfit faster! Here are some of my favorite pieces lately.
Leather Infinity karma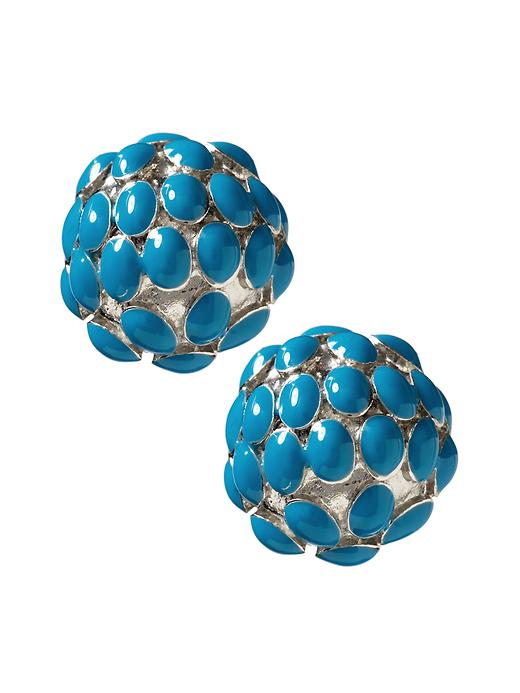 Ever since my girl crush Emma Stone wore these Irene Neuwirth earrings, I have been in love with them. Unfortunately, my budget is not. Here are some options that are a little closer to my budget.
She's just gorgeous. I mean- her earrings.
This is certainly a look that I am excited to try!
I have a confession to make.
 I own a lot of black. 
And a lot of red. 
 Despite my best intentions, I tend to end up buying one of these two colors more often then I should, especially for work.
This season, however, I am forcing myself to add a bit of spring to my wardrobe in the best possible way! I'm jumping head first into the world of brights and neon colors to liven up my wardrobe. I thought I'd start with some bright accessories, since accessories tend to be the easiest way to embrace a trend. Here are some pieces I'm obsessing over. 
Added bonus? Every single one is under $100, so happy weekend to you.
Of course, woman doesn't live by jewelry alone. Where's the fun in that? 
A lot of these are available in quite the rainbow of options, so make sure you check out the different colors available!  
Lastly, one Save vs. Splurge, belt edition. 
No matter your budget, you can add a pop of cheer to celebrate the new season! 
Will you be adding some neon options to your accessories? 
Over Easter, I was able to visit with family, and had just a great time spending time with everyone. The fact that my sweet Mama brought some jewelry for me was a fun bonus! I love vintage jewelry year-round, but I think it is even more fun in summer. Some of these were some things I had back home and hadn't brought to DC, and some were new additions. Please excuse the poor photo quality, though!
 I love adding a long necklace to light summer dresses, and these 5 should fit in my collection perfectly. 
I haven't had a chance to break out this watch yet, but I think it will be just perfect with the right outfit. I can't wait to wear it! It adds so much drama. 
How cute is this pin? It'll be a nice touch to my work wardrobe – just a touch of color to brighten my more neutral conservative outfits. 
I've already worn this necklace once this week. I think this might be my favorite of all the pieces because I like the femininity of the tassel that's tampered by the use of chains. The picture doesn't really do it justice.
Do you like vintage jewelry? If so, what have been your favorite finds? Do you stick to one era or style, or bounce around?
I know stacking bracelets has been a huge trend lately, but to be honest I haven't really done a lot with it. Yesterday, however, I did! I think I am growing to like this particular trend, and the new bracelets I've gotten recently have only encouraged it. Here's my attempt. I mixed silver and gold, using my watch as a base.
Here are some examples I'm currently loving! Who says you can have too much of a good thing? I just think it makes an outfit look a little more luxe.